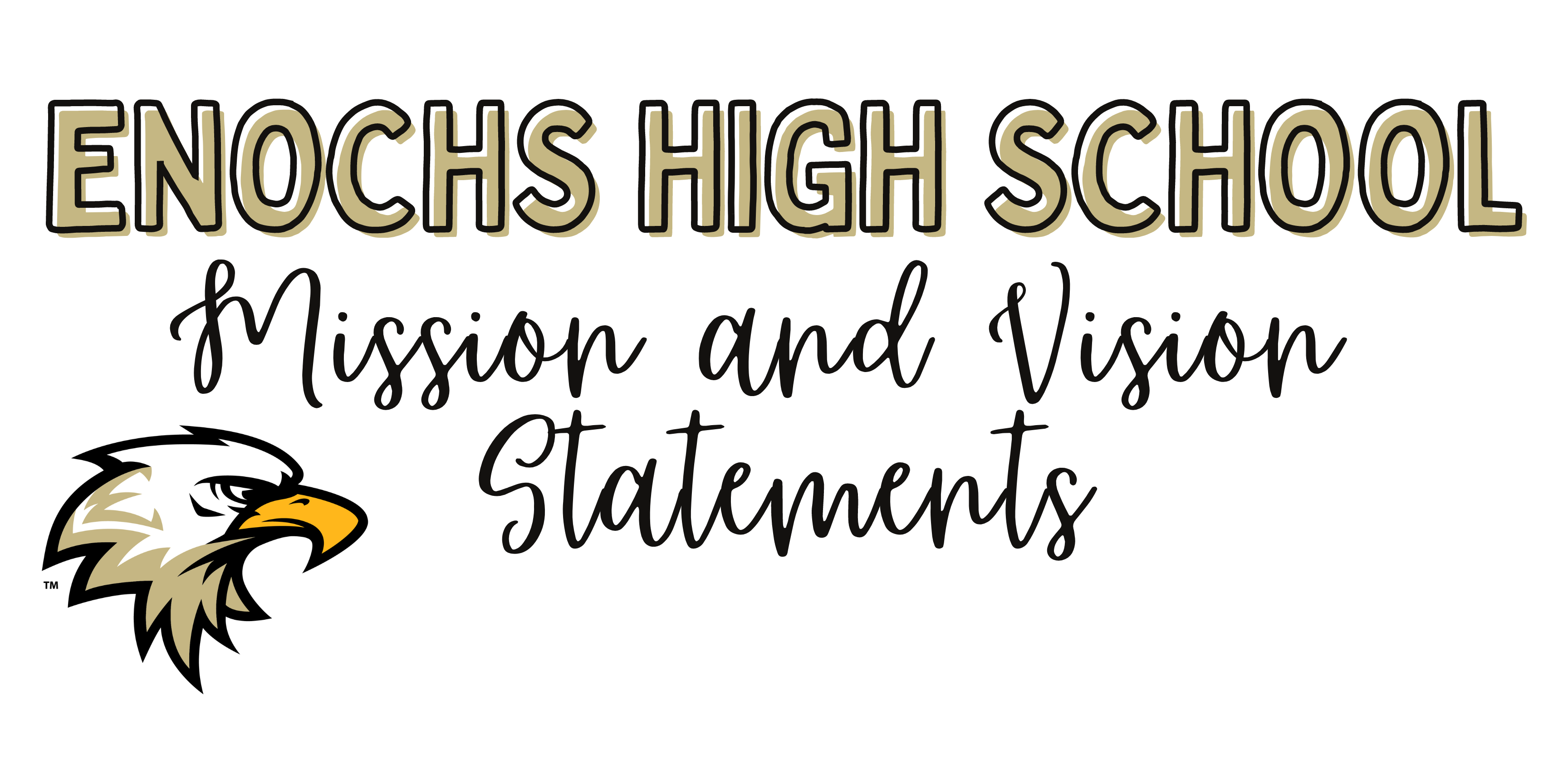 The Mission of Enochs High School is to develop successful students by providing top quality instruction within a safe, responsible, and respectful culture.
The vision statement is at James C. Enochs High School, we envision a learning community that challenges and nurtures students by fostering a sense of shared mission and engaging them in a rigorous, relevant, standards-based curriculum. Our vision demands that we provide innovative instruction by accomplished practitioners whose commitment to learning and student achievement encourages students to become technologically adept, lifelong learners able to think independently and solve complex problems.
Our vision presupposes a community in which academics, athletics, student activities, and the arts contribute to student success. Our vision is rooted in the belief that staff and students alike must embrace the diversity of an increasingly complex world, foster mutual respect, and create a secure environment that supports student success.