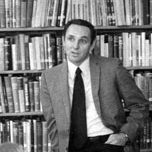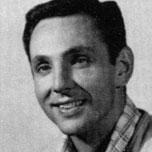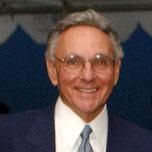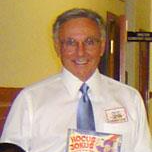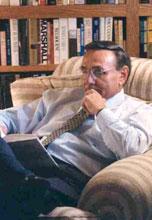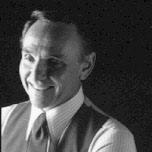 James C. Enochs, for whom this beautiful school has been named, has been an educator for 46 years; 42 of those years of distinguished service to Modesto City Schools, including 18 years as Superintendent of Schools. Jim Enochs is a product of Modesto City Schools and is an alumnus of Enslen Elementary School, Roosevelt Junior High School, and Modesto High School.
Jim's service to the district began in 1963 when he was hired to teach English and history at Davis High School. In 1968 he became a counselor, also at Davis High School. In 1969, he was named Vice-Principal at Roosevelt Junior High School and in 1971, he moved on to become the Principal of Mark Twain Junior High School. Two years later, he returned to Davis High School as Assistant Principal in charge of curriculum and instruction. In 1975, Jim was selected to serve as the Assistant Superintendent of Curriculum and Instruction. He remained in that position for 11 years before being appointed Superintendent of Schools in 1986.
Well-known and respected among educators nationwide, Jim has twice been chosen one of the top 100 school administrators in North America by the American School Boards Journal. As superintendent, he has maintained an enviable record of service. He has received the California PTA's highest award, the distinguished "Golden Oak Service Award" given in recognition of outstanding service to children and education.
Jim is an accomplished writer and speaker, receiving state and national recognition for the creation of programs to enhance student learning. He has earned four 1st-place awards for Outstanding Speech Writing from the California School Public Relations Association. He has had articles published in a variety of educational journals and has won awards for his writings for children which have appeared in magazines such as Highlights for Children, Cobblestone, Child's Digest, and others.
Jim is passionate about reading. Through his leadership, Modesto City Schools became one of the few large districts to maintain libraries with a fully credentialed librarian at all K-12 school sites. He has been named "Distinguished School Administrator of the Year" by the 20,000-member American Association of School Librarians for his contributions in advancing the role of the school library as an agency for the improvement of education.
Jim also developed an innovative program called, "Academic Expectations and the Fourth R--Responsibility" which was one of the first school reform efforts to require that students pass minimum proficiency tests before being promoted or graduating from high school. The "Fourth R Program" has been featured in the New York Times, the Christian Science Monitor, the Associated Press, CBS News, and on public television and radio in Canada and the United States. This program served as the basis for future programs with community and district involvement that includes character education and school safety as an integral part of the K-12 curriculum. He also instituted the College Counseling Program at each of the District's high schools resulting in increased scholarships and college placements. The program was awarded the "California Golden Bell Award" for outstanding and innovative programs.
Jim created the Arts Appreciation Program which over 16 years has exposed over 500,000 students to professional drama, dance, opera, symphony orchestras, and musicals. The program was cited by the California Lottery as an exemplary model for the use of lottery funds.
The contributions of James C. Enochs to Modesto City Schools have been invaluable. His leadership has created a dynamic and fiscally sound public school district that continues to grow and prosper. This highly respected educator is very deserving of lending his name to James C. Enochs High School.